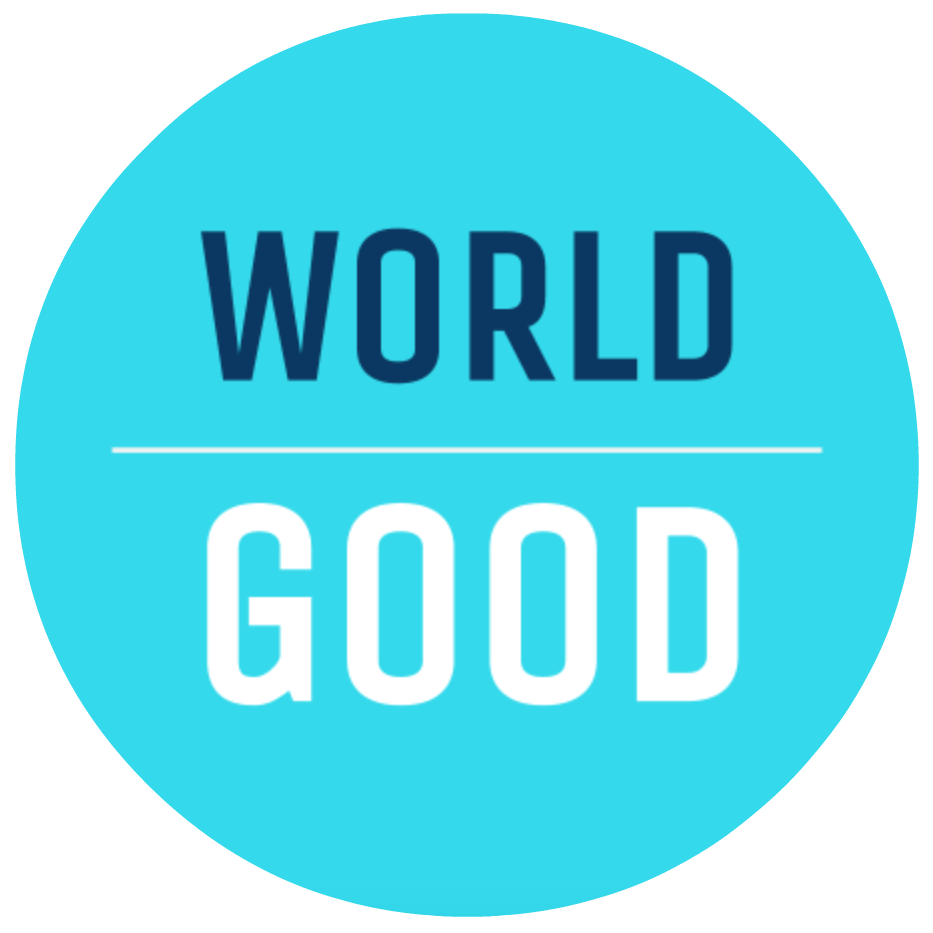 evolving together as forces of good and world citizens for the benefit of all
World Good is an online resource and community for lives to take action as forces of good and world citizens for the benefit of all through world good practices, events and programs, learning and engaging-volunteering-supporting.
Together, we can do a world of good.
THE MISSING PIECE IN DOING GOOD
Our collective story of evolving together is the story of evolving through energy. This is the missing piece in most efforts to do good. Good is more than an idea or an ideal to aspire to: "Good" is a substance. It is a stimulating energy and force. It is the direction and movement towards benefiting the whole. Materialism and division are also substances and stimulating forces. When lives know this, they can contribute to world good as skillful stimulating forces of good and world citizens who are able to make a big difference through wielding the energies of good responsibly for the benefit of all.
LEARN MORE OF THE STORY
Life is so much more than meets the eye. We are all part of the shared story and great adventure of evolving together as forces of good for the benefit of all. While each life is living and bringing to light a unique part of the story, trekking the path of evolving together is universal and real. What is this story? It is the shared story and path of waking up to and trekking the reality that all is energy, evolving together through energy, for the good of all. This world of energy has always existed back of human affairs and all world happenings, waiting for humanity to be ready to step into its full destiny as the One Humanity, World Steward. That moment has arrived. Great expansions are forged through great points of tension – the tensions of contrasts and opposites, noble and low, spiritual and material – on the way to inclusive unity and collaboration with the oneness that we are. This is more than a movement. It is a new way of life. A new way of being. A new way of relating. A new way ahead towards the bright future for humanity, the planet and all lives. We are all part of this bright future. We are all part of world good, even that which seems to contrast good. This contrast to good has a purpose in stimulating and awakening the inevitable evolutionary force and will-to-good for the benefit of all lives. A world of positive change happens when we step actively into recognizing that our path is to be stimulating forces of good in collaboration with the reality that all is energy, and that we must not only sense and believe in world good values, but  be called to live them, share them and bring them to life all the way to the ground. We are here to live magically and evolve abundantly together. World Good calls to you as a force of good to engage more, realize more, play more, steward more, fuel more through the emerging reality of our shared story of evolving together through the world of energy for the benefit of all lives.
World Good is seeking and serving humanitarian world citizens with a helping spirit who are on a mission of doing good.
WAYS TO DO GOOD WITH WORLD GOOD
Many people these days are thinking about what it means to be a citizen and how they can engage in meaningful activities that make a difference. World Good Campfire Chats aim to bring together, engage and positively stretch active and aspiring world citizens and ambassadors of good in dialogue around important big questions and ideas, expanding people's current conversations with the unique insights of energy perspectives and the impacts of interacting energies.
This month's topic is: "Practices for Applying the 1st Community Wisdom of Governing Principles, Will and Purpose"
We'll explore practices for making contact with and applying the 1st Community wisdom with a focus on will and purpose through energy-informed physical movement.
We'll have experiences with energy centers that can bring more will and purpose.
We learn what types of service stimulate more will and purpose.
And we'll do some of this service together during the Campfire Chat.
The world needs cooperation, now more than ever. We have great opportunities and great needs that are bigger than going it alone.
Do you feel the urge and the pulse to come together in cooperation and collaboration that's building up in unstoppable waves around the world, riding the surf of technology-enabled connection?
Being a force of good means being a source of cooperation.
THE QUARTERLY WEEKS OF WORLD COOPERATION AND THIS SEPTEMBER-AUTUMN WEEK OF WORLD COOPERATION are a special time, wave and window to be aware of.
The theme of this 2018 September Week of World Cooperation is:
"Supporting the fit conditions for world cooperation"
Ride the high energies of service for the month to "go bigger" with doing good as citizens of the world in more magical ways – cooperating consciously with the evolving lives of the one humanity and the planet and even with the energies of the solar system and the stars.
contact:
good@worldgood.org