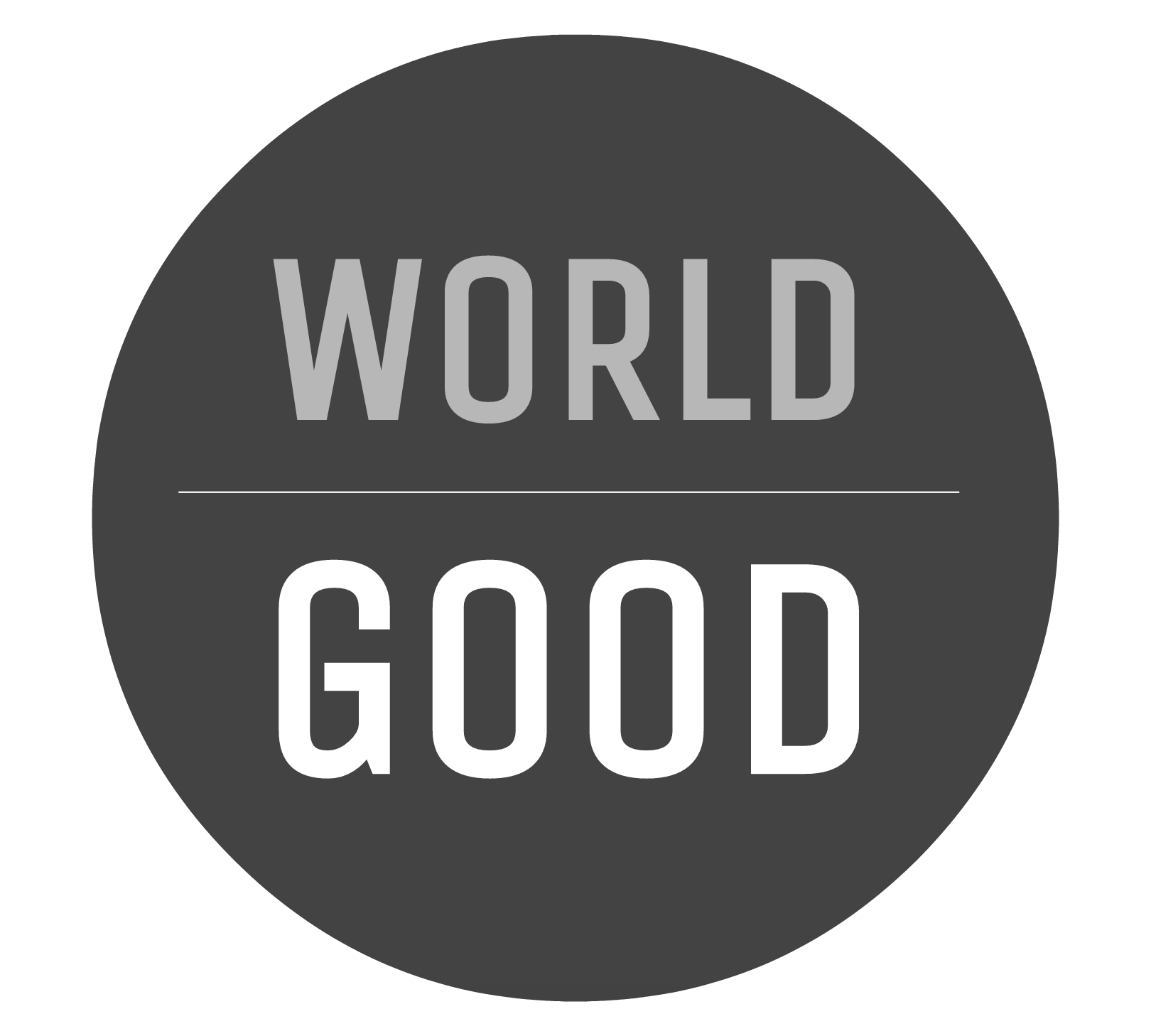 VOLUNTEERS FOR WORLD GOOD
EVOLVING TOGETHER THROUGH THE HEART OF THE VOLUNTEER
Are you looking for meaningful ways make a world of difference in your community?
Be a Volunteer for World Good.
CALL FOR VOLUNTEERS!
Help grow the World Good Community of Givers and Philanthropists for your city/region
VOLUNTEER OPPORTUNITIES:
> FOR THOSE WHO LOVE TO RESEARCH AND HUNT FOR INFORMATION:
Research to identify giving and philanthropic lives, organizations and events in your city/region
> FOR THOSE WHO LOVE SYSTEMATIZING, STRUCTURING AND COMPUTER WORK:
Data entry to build community databases of givers in cities and regions
> FOR THOSE WHO LOVE CONNECTING AND COMMUNICATING WITH PEOPLE:
Connecting World Good to giving and philanthropic lives, organizations and events you know or identify in your city/region
> FOR THOSE WHO LOVE HOSTING AND SHARING THEIR LOCAL KNOWLEDGE WITH WORLD TRAVELERS:
Hosting visiting World Good Outreach Ambassadors in your space
> FOR THOSE WHO LOVE TO MEDITATE AND EXPLORE SPIRITUAL PRACTICES:
Sounding the Daily Declaration of Good to support your city/region and its giving and philanthropic lives and organizations
HOW IT WORKS:
When: You choose the time to volunteer – weekly or monthly.
Activities Include
> discovering giving philanthropic lives in your city/region who care about helping humanity and our planet move forward together
> gathering knowledge about the mission, values and causes the givers in your community care about
> identifying the most conducive contact information of givers and philanthropists
> entering the givers and philanthropists info into the online world good community of givers database
> nurturing your city/region and the community of givers by sounding the Daily Declaration of Good
> enjoying monthly collaboration with other world good volunteers and ambassadors of good
Time Dedication
> You choose the time to dedicate to growing the community of givers each week or month.
> At least 2-3 hours per week, 8-12 hours per month suggested
Beneficial Skills
> a love of making meaningful connections with people
> enjoying searching for and organizing information
> inspired by caring for your community through collaborative meditation
Meaningful Impact
> Experience the joy of helping bring world good values of friendship, collaboration and altruism to life
> Contribute to improving lives through helping pioneer the vital field and valuable work of spiritual philanthropy
> Be nourished as part of a volunteer community of lives dedicated to growing, sharing and stimulating good in the world
COMING SOON!
A simple and fun online system to be able to sign up, interact and track your volunteering here at this page.
PRIORITY CITIES/REGIONS: INTERACTIVE MAP
These are the current priority cities and regions where World Good is seeking volunteers to help us identify, catalogue and connect with local giving and philanthropic lives, organizations and events. While these are high priority cities and regions, volunteers from any city, village or region in the world are warmly welcomed and much needed!
To use the map, hover over the different cities. When a city becomes highlighted, click it to see specific volunteer information for that city.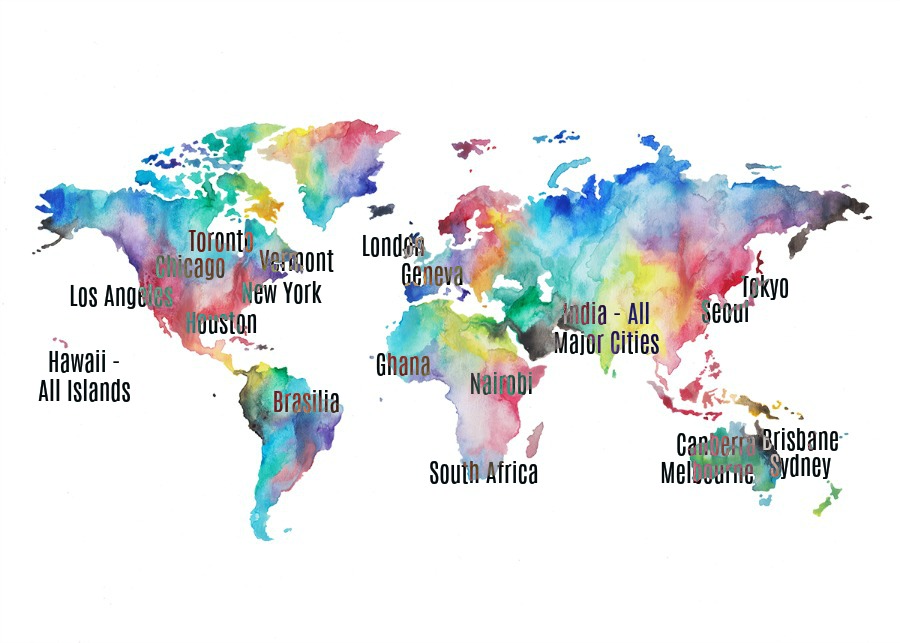 Los Angeles Region
At least 1-5 research volunteers
At least 1-5 data entry volunteers
At least 1-5 connector volunteers
At least 1-5 sounders of the Daily Declaration of Good
At least 1-5 space hosts
(Can be the same person doing all 5 activities if they have the skills, time and interest)
HIGH PRIORITY:
Volunteers who can find contact information and/or have direct connections with givers in the Los Angeles region that World Good has already identified.
New York City/Tri-State Region
At least 1-5 research volunteers
At least 1-5 data entry volunteers
At least 1-5 connector volunteers
At least 1-5 sounders of the Daily Declaration of Good
At least 1-5 space hosts
(Can be the same person doing all 5 activities if they have the skills, time and interest)
HIGH PRIORITY: 
> Volunteers who can find contact information or have direct connection with givers in the New York City and Tri-State region already identified by World Good
> Volunteers with connections in the film industry
> Volunteers with connections to spiritual communities
Vermont
At least 1-3 research volunteers
At least 1 data entry volunteer
At least 1-3 connector volunteers
At least 1-3 sounders of the Daily Declaration of Good
(Can be the same person doing all 5 activities if they have the skills, time and interest)
HIGH PRIORITY: 
> Volunteers who can find contact information or have direct connection with givers in Vermont already identified by World Good
> Volunteers with connections to spiritual communities
Chicago
At least 1-3 research volunteers
At least 1 data entry volunteer
At least 1-3 connector volunteers
At least 1-3 sounders of the Daily Declaration of Good
At least 1-3 space hosts
(Can be the same person doing all 5 activities if they have the skills, time and interest)
HIGH PRIORITY: 
Volunteers who can find contact information or have direct connection with givers in Chicago already identified by World Good
Houston
At least 1-3 research volunteers
At least 1 data entry volunteer
At least 1-3 connector volunteers
At least 1-3 sounders of the Daily Declaration of Good
At least 1-3 space hosts
(Can be the same person doing all 5 activities if they have the skills, time and interest)
HIGH PRIORITY: 
> Volunteers who can find contact information or have direct connection with givers in Houston already identified by World Good
> Volunteers with connections to Houston's Indian community
Brisbane/Queensland
At least 1-3 research volunteers
At least 1-3 data entry volunteers
At least 1-3 connector volunteers
At least 1-3 sounders of the Daily Declaration of Good
At least 1-3 space hosts
(Can be the same person doing all 5 activities if they have the skills, time and interest)
HIGH PRIORITY: 
Volunteers who can find contact information and/or have direct connection with givers in Brisbane/Queensland already identified by World Good
Sydney
At least 1-3 research volunteers
At least 1-3 data entry volunteers
At least 1-3 connector volunteers
At least 1-3 sounders of the Daily Declaration of Good
At least 1-3 space hosts
(Can be the same person doing all 5 activities if they have the skills, time and interest)
HIGH PRIORITY: 
Volunteers with direct connections to givers in Sydney already identified by World Good
Canberra
At least 1 research volunteer
At least 1 data entry volunteer
At least 1 connector volunteer
At least 1 sounder of the Daily Declaration of Good
At least 1 space host
(Can be the same person doing all 5 activities if they have the skills, time and interest)
HIGH PRIORITY: 
Volunteers with direct connections to givers in Canberra already identified by World Good
Melbourne
At least 1 research volunteer
At least 1 data entry volunteer
At least 1 connector volunteer
At least 1 sounder of the Daily Declaration of Good
At least 1 space host
(Can be the same person doing all 5 activities if they have the skills, time and interest)
HIGH PRIORITY: 
> Volunteers with direct connections to givers in Melbourne already identified by World Good
> Volunteers with connections to spiritual communities

India - All major cities
At least 1-5 research volunteer
At least 1-5 data entry volunteer
At least 1-5 connector volunteer
At least 1-5 sounders of the Daily Declaration of Good
(Can be the same person doing all 4 activities if they have the skills, time and interest)
HIGH PRIORITY: 
> Volunteers who can find contact information for or with direct connection to givers already identified by World Good
> Volunteers with connections in the film industry
> Volunteers proficient in local languages and English
Hawaii - All Islands
At least 1 research volunteer
At least 1-2 data entry volunteer
At least 1-3 connector volunteer
At least 1-3 sounders of the Daily Declaration of Good
At least 1-3 space hosts
(Can be the same person doing all 5 activities if they have the skills, time and interest)
HIGH PRIORITY: 
> Volunteers who understand the nuances and concerns of local cultures and communities
> Volunteers with connections in spiritual communities
Seoul
At least 1 research volunteer
At least 1 data entry volunteer
At least 1 connector volunteer
At least 1 sounder of the Daily Declaration of Good
At least 1 space host
(Can be the same person doing all 5 activities if they have the skills, time and interest)
HIGH PRIORITY: 
Volunteers proficient in both Korean and English
Toronto
At least 1 research volunteer
At least 1 data entry volunteer
At least 1 connector volunteer
At least 1 sounder of the Daily Declaration of Good
At least 1 space host
(Can be the same person doing all 4 activities if they have the skills, time and interest)
HIGH PRIORITY: 
> Volunteers with connections in the film industry
> Volunteers with connections to spiritual communities
Brasilia
At least 1 research volunteer
At least 1 data entry volunteer
At least 1 connector volunteer
At least 1 sounder of the Daily Declaration of Good
At least 1 space host
(Can be the same person doing all 5 activities if they have the skills, time and interest)
HIGH PRIORITY: 
> Volunteers proficient in both Portuguese and English
> Volunteers with connections to spiritual communities
London
At least 1-3 research volunteers
At least 1 data entry volunteers
At least 1-3 connector volunteers
At least 1-3 sounder of the Daily Declaration of Good
At least 1-3 space hosts
(Can be the same person doing all 5 activities if they have the skills, time and interest)
HIGH PRIORITY:
> Volunteers with connections to individuals and/or organizations working with cities
> Volunteers with connections to spiritual communities
> Volunteers with connections to London's Indian community
Geneva
At least 1 research
At least 1 data entry volunteer
At least 1 connector volunteer
At least 1 sounder of the Daily Declaration of Good
At least 1 space host
(Can be the same person doing all 5 activities if they have the skills, time and interest)
HIGH PRIORITY: 
> Volunteers with connections to the Erol Foundation and the United Nations
> Volunteers with proficiency in French, German, Italian and/or English
Tokyo
At least 1 research volunteer
At least 1 data entry volunteer
At least 1 connector volunteer
At least 1 sounder of the Daily Declaration of Good
At least 1 space host
(Can be the same person doing all 5 activities if they have the skills, time and interest)
HIGH PRIORITY: 
Volunteers proficient in both Japanese and English
Ghana
At least 1 research volunteer
At least 1 data entry volunteer
At least 1 connector volunteer
At least 1 sounder of the Daily Declaration of Good
At least 1 space host
(Can be the same person doing all 5 activities if they have the skills, time and interest)
HIGH PRIORITY: 
Volunteers with connections to spiritual and healing communities
Nairobi
At least 1 research volunteers
At least 1 data entry volunteer
At least 1 connector volunteer
At least 1 sounder of the Daily Declaration of Good
At least 1 space host
(Can be the same person doing all 5 activities if they have the skills, time and interest)
HIGH PRIORITY: 
> Volunteers with connections to Nairobi's Indian community
> Volunteers with connections to spiritual communities
South Africa
At least 1-3 research volunteers
At least 1-3 data entry volunteers
At least 1-3 connector volunteers
At least 1-3 sounders of the Daily Declaration of Good
At least 1-3 space hosts
(Can be the same person doing all 5 activities if they have the skills, time and interest)
HIGH PRIORITY: 
Volunteers with connections to the film industry
to explore volunteering, email us:
good@worldgood.org